I'm thrilled to post that I finally seem to have a working gimbal for my DJI Phantom quadcopter.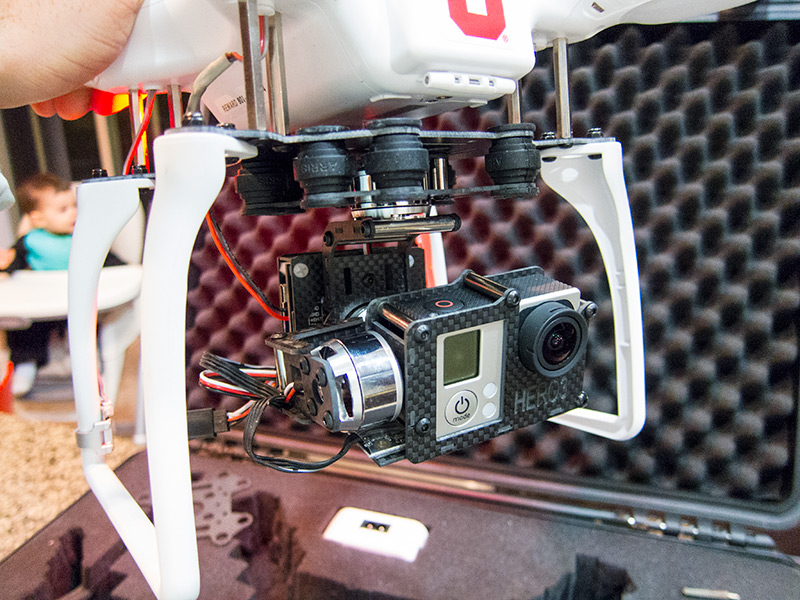 I ordered my first one, which turned out to be defective, in October 2013.  It is now January 9th, 2014!
This gimbal has three axes, as opposed to two.  The third axis can be set to keep the camera pointing a certain direction unless the copter rotates more than x degrees.  VERY cool.
It was suggested that with the unit I install a setup which widens and extends the landing gear.  This makes the unit more stable in takeoff and landing, and also allows the gimbal room to rotate.
I'll be taking some test video flights this weekend.  Hope to show some nice, smooth video.  I do know that the extra weight and power draw will reduce flight times and possible some of the handling capabilities of the copter.  But really, if I've got the video/photo gear attached, I'm not looking to do any crazy stuff.