Momentous occasion. Got my first DJI HD rig flying, on 6S. It's an iFlight DC50 frame, deadcat style. The image quality in the goggles is stunning. I was not able to get the DJI VTX antennas to mount in the included 3D printed mount without them popping out of the MMCX connectors. Super annoying. So just rigged up a temporary zip tie setup which won't do well in a crash. Yes I know the T antenna in the front isn't a great locale, but this build is so back heavy I was trying to put anything I could forward.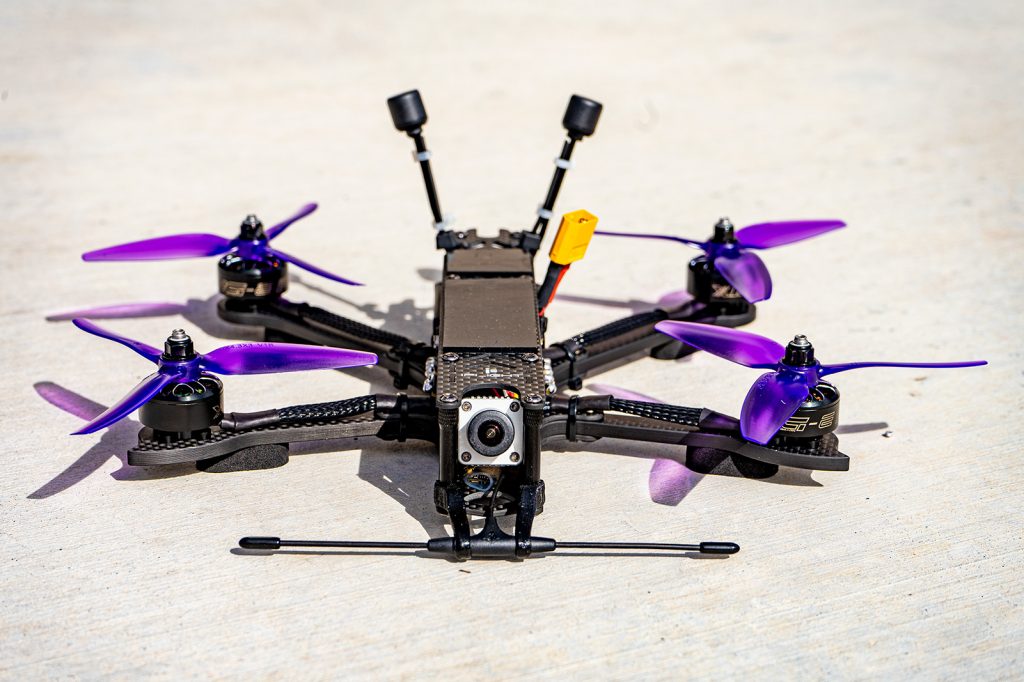 Just flew around the neighborhood so no real ripping. It feels heavy though, compared to my 6S Chameleon. Flies very smooth though. I plan to do a blog post about this and my DJI impressions soon.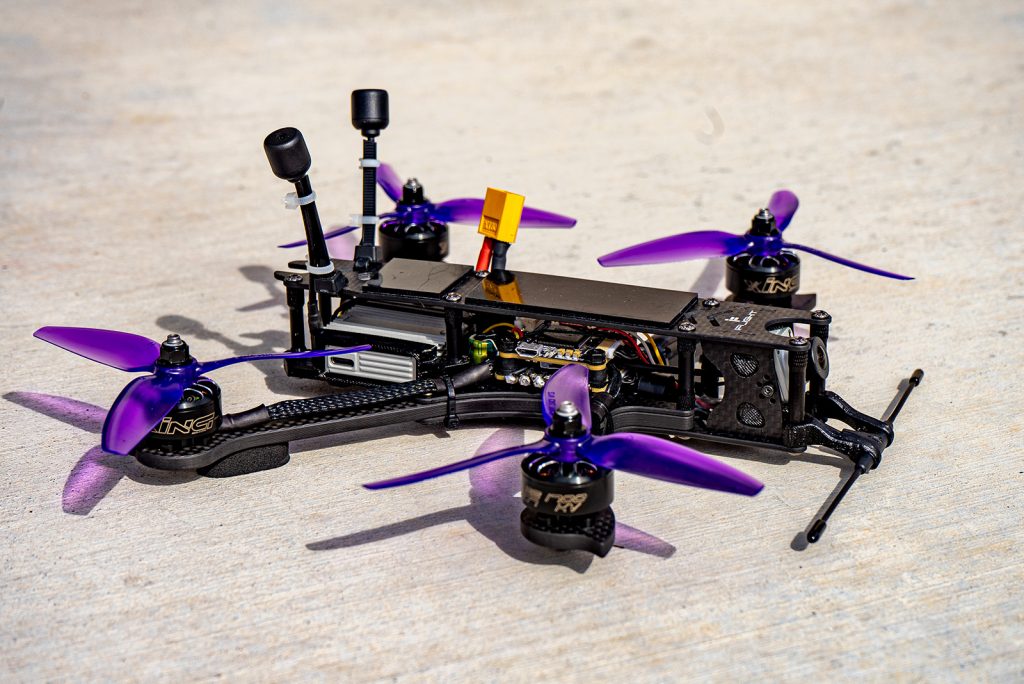 Maiden Flight Video
Here's the first flight test.  Working!
I've been enjoying flying my 3-inch Acrobrat quad build. It's based on a 4s battery power and has a RunCam Split Mini camera. The Split captures HD video to an SD card. The upper frame section, which is what the camera attaches to, is not connected to the main frame by screws or direct plate to plate carbon fiber. Instead, there are four rubber grommets which help reduce vibration. That vibration reduction helps eliminate any vibrations or "jello" in the HD video from the RunCam Split mini. Ingenious!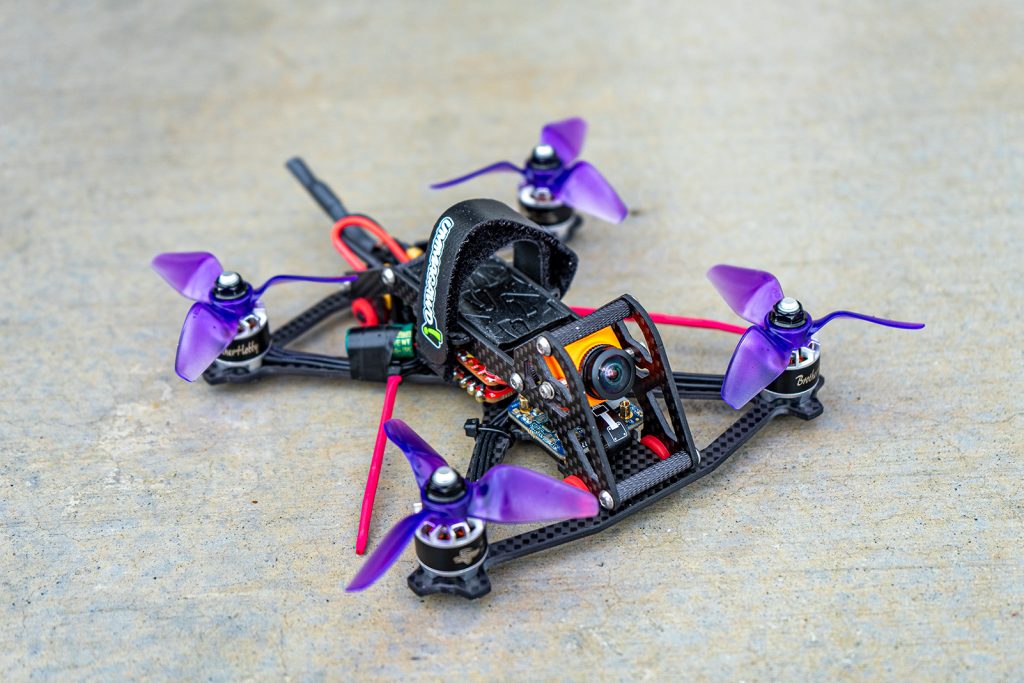 In the photo above of the finished product, you can see the rubber grommets in the lower front and lower rear section.  They're the round red parts.
Frame
As mentioned, this is the Ummagawd Acrobrat frame.  The main plate is 3mm bi-axial toray carbon fiber.  The side plates are 2mm CF and the top battery plate is 1.5mm.  Along with the red vibration dampeners, there are other color dampeners.  Each color has a different hardness. I started with the red and had good results, so I haven't even tried the others.
The motor to motor dimensions are 163mm.  Dry frame weight is 54 grams.  The motor bolt pattern is 12x12mm.
Camera
I chose a RunCam Split mini, but the frame could also work with a Caddx Turtle.  The split camera has a separate board which is mounted under it.  The board records to microSD and has buttons to configure and start/stop recording.
Motors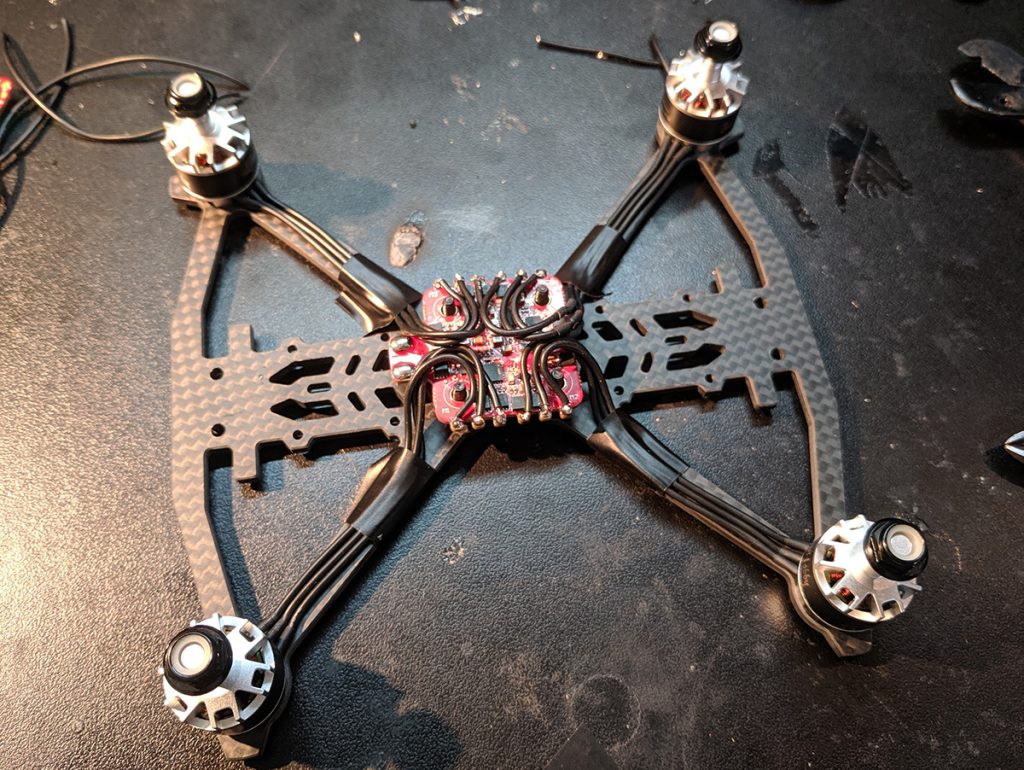 I'd heard a lot of positive feedback about Brother Hobby motors so I decided to give some a shot in this build. I went with their Tornado T1 1407 2800KV.  I've been very happy with them.  This was my first 4S build after flying 3S or less on everything else. I was happily surprised with the amount of power, speed, and responsiveness on 4S.
Flight Controller
I rolled with the HGLRC 20x20mm F4M3 OSD Flight Controller flight controller.  This F4 board features a black box, OSD, 20×20 mounting holes, and supports SBUS, which is my preferred receiver format.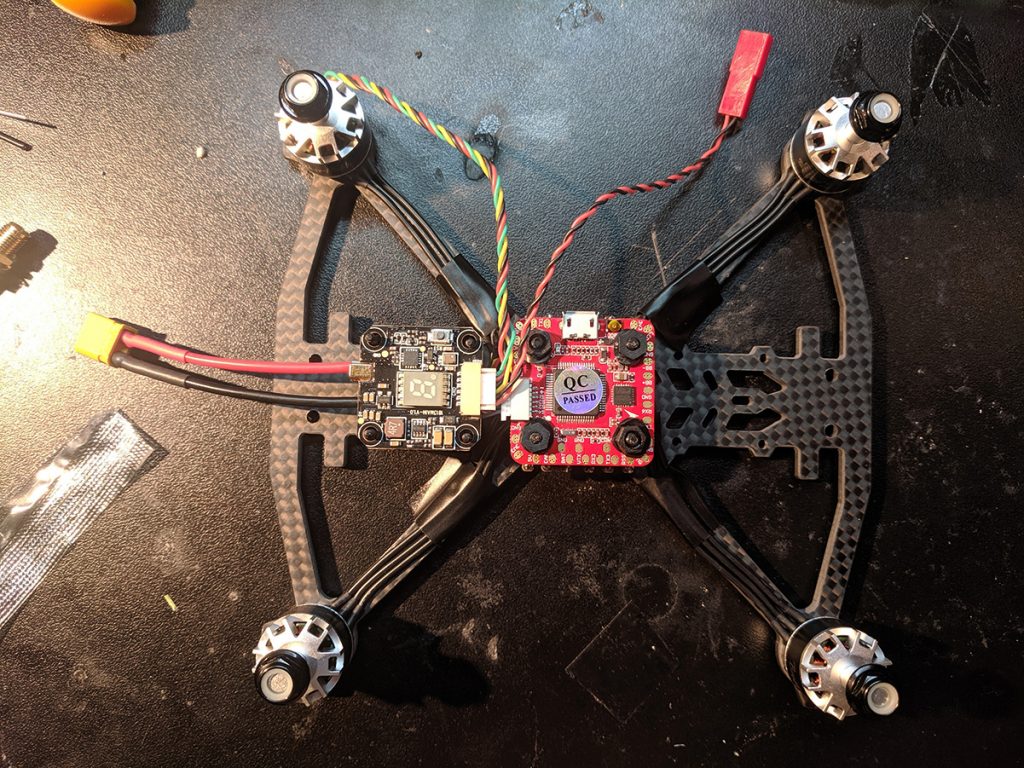 ESC
I chose the HGLRC D20A 20A 2-4S 20X20 4in1 ESC as it matched up well with the flight controller. It's 20amps with 20×20 mounting holes and runs the BLHELI_S firmware. It can run on 2-4S lipo power.
Video Transmitter
I kept with the HGLRC theme for my VTX.  The HGLRC Forward VTX Mini 25-350mW 20×20 VTX – MMCX has high level power filtering which produces a pretty clean video and a solid range. In the same amount of time I've been running this VTX, I've burned out two other AKK VTX's.
Antenna
I've been running a Team Blacksheep (TBS) Triumph.  The antenna is very durable and produces a clean video signal with a long range.
Props
So far I've been running Gemfan 3028 3-blade 3″ props.  They're quite pitched and provide a ton of power and responsiveness without producing video killing vibrations.
Sample Video
The video clip below was shot late in the day, to get an idea of lower light quality on the RunCam Split.  Also if you watch the whole video you'll see the quad go into failsafe mode.  Hehe.
Final Thoughts
The Acrobrat is fun to fly on 4S. It's responsive, agile, and solid. When paired with the RunCam Split mini, the Acrobrat produces decent quality video without the need of a GoPro or higher quality action camera. The video isn't as high quality as a GoPro, but is good enough for many FPV racing and freestyle flights.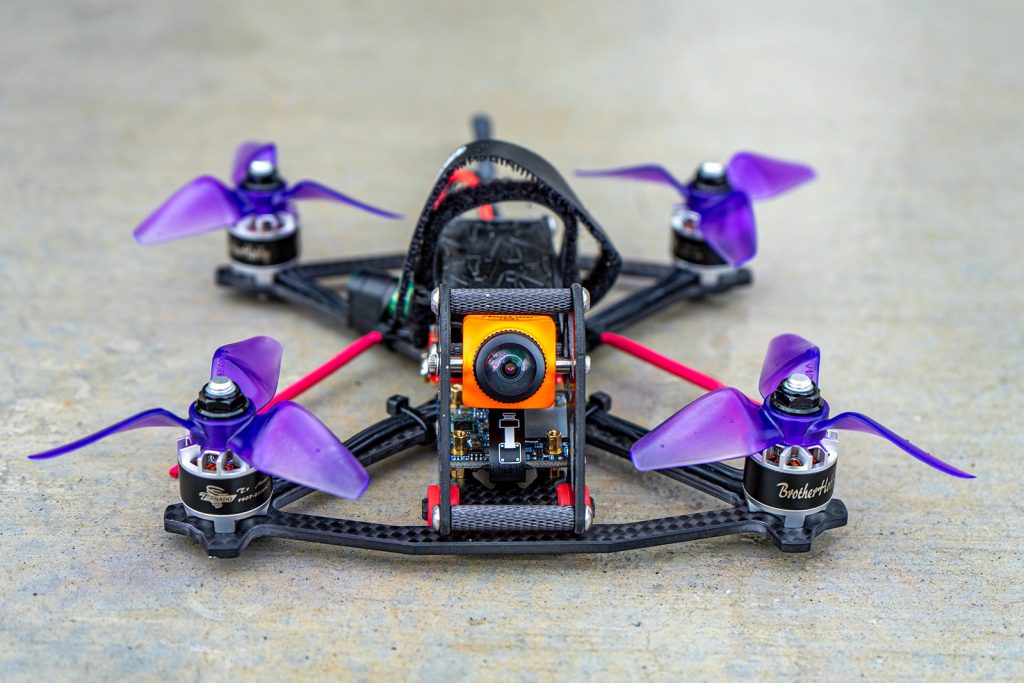 Testing out my FPV skills and golf course flyover skills at the same time.