Flew the Cinesplore cinewhoop outside for the first time today. Sure flies different than a 5″ freestyle quad. It was "listing" to one side. Probably need to recalibrate the gyro.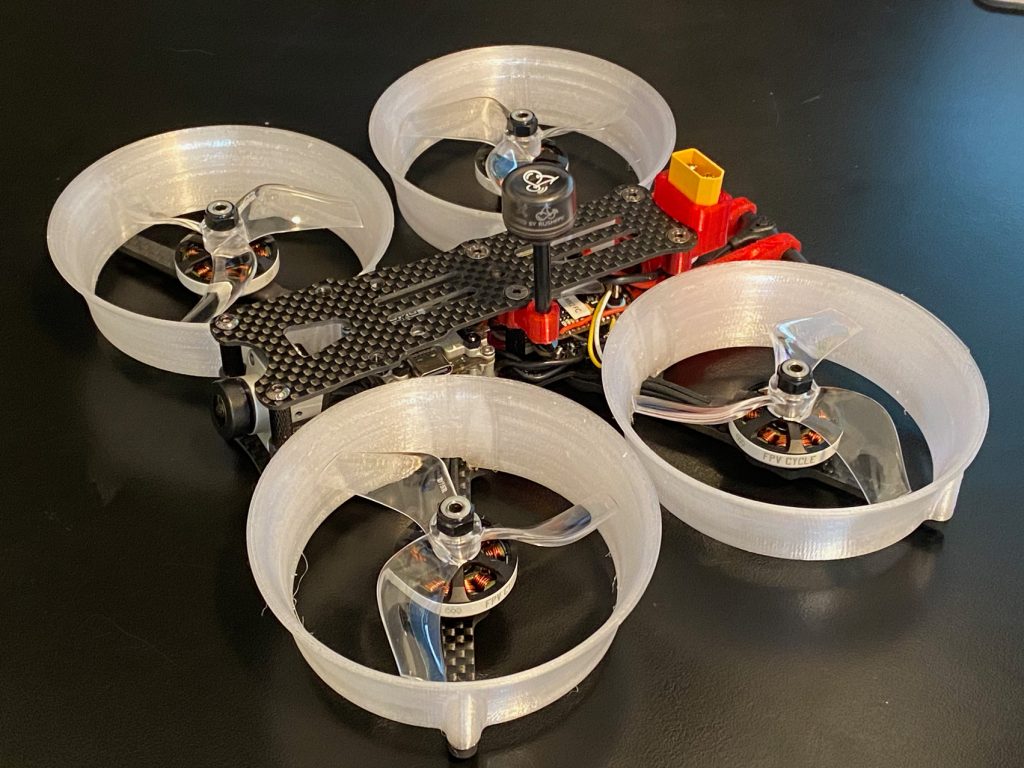 Also didn't have any BF OSD stuff working in the DJI goggles. Need to check the BF setup. The video from the GoPro looked good, way better than the goggles. The antenna is way too short. Barely above the battery. It reduces the range. Need the longer antenna to get it higher above the battery.
I'm jumping on the cinewhoop bandwagon in hopes of capturing some nice, slower motion, cinematic GoPro video. After a lot of research I chose the Cinesplore frame. Below are some pictures of the frame. I'm waiting for parts to come in to continue the build.