I should do a video of the week award.  If I had such an award, this video would win it hands down!  Check out the FPV video by Rotor Riot of the demolition of a power plant.  Whatever this setup was, I need to build one!
I just started up my 3rd build in three weeks.  This one is the three inch Acrobrat HD Freestyle Quadcopter.  I had "accidentally" bought some motors and decided to build a quad around them. Hehe.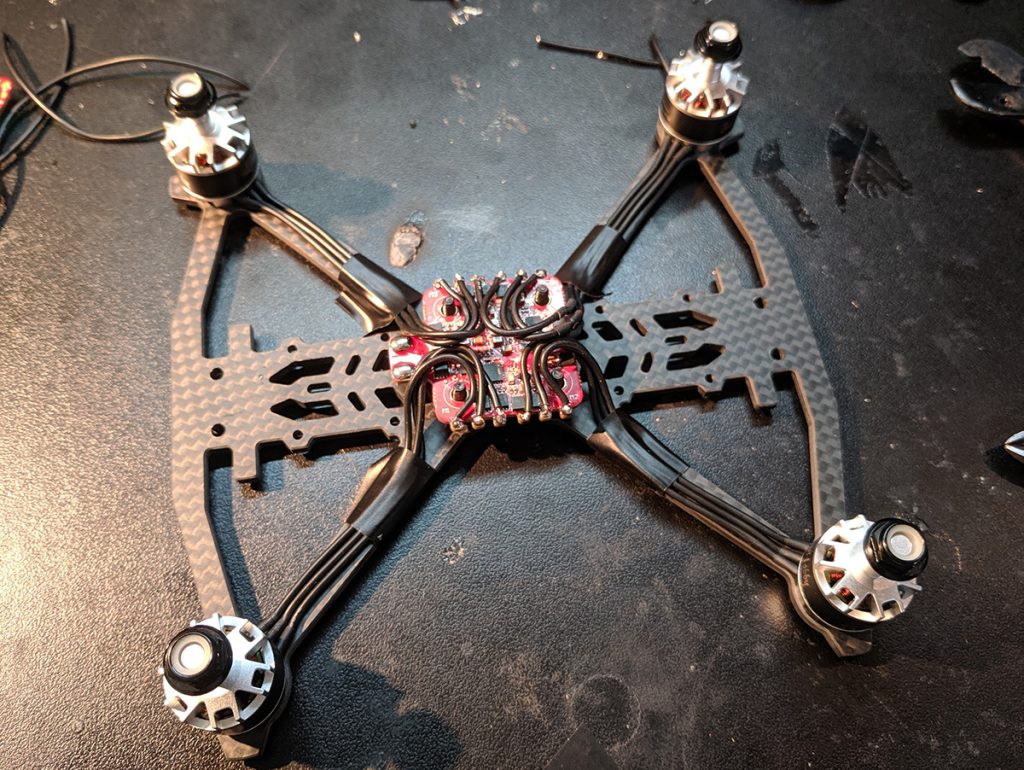 This one will have a RunCam split camera. The Split is not only an FPV camera, but also captures 1080p/60fps HD.  That camera along with the Acrobrat frame which has some nice vibration dampening makes for a quad that can produce some fantastic HD video without a GoPro. We shall see.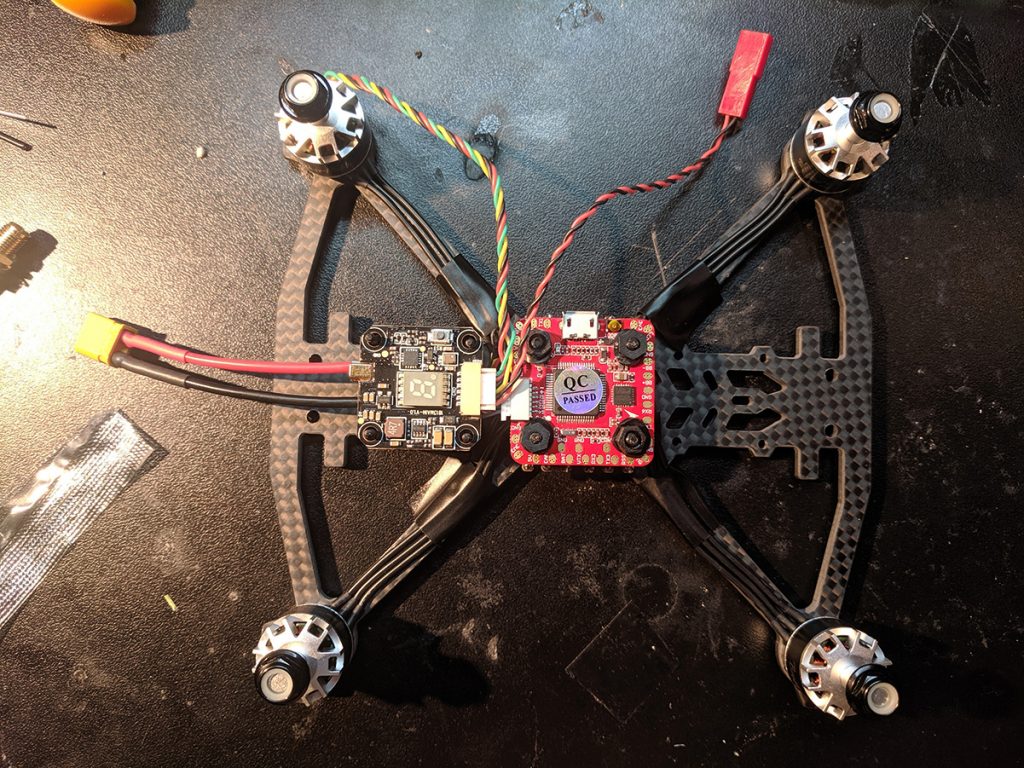 This build is about half way done. Should be launching it this weekend.
I'm glad to report that my new 2 inch FPV quadcopter is now airborne.  I had a successful maiden flight, line of sight in the backyard. I even did some trimming of the grass (video below).
I took the quad to a local park last night and flew about 10 packs around, over, and even under a few trees.  That marked my first attempts at any kind of moves "under trees."  I did crash a couple of times, but one bent prop was all the damage.
I did find that the RunCam micro camera isn't that great in dark conditions.