Well I've had enough of fighting the Arris Lander X3 electric retracts on my large 960mm hexacopter drone.  The gear retracts fine but it does weird things going back to the down position.  It takes about 30 seconds and about 20 attempts before the gear is completely down.  It will start by going down 2-3 inches, then it goes back up an inch, down three, up two, down three, up two.  The gear finally goes down, but not without a LOT of waiting and wondering if it will burn out something, or simply fail.  I do NOT want to have to hand catch this bird.  That's a no-go.
The retracts come with mounts, larger legs, and the electronics needed to control them.  By removing all that I did free up about 150-170 grams of weight, which adds a few seconds to the flight time.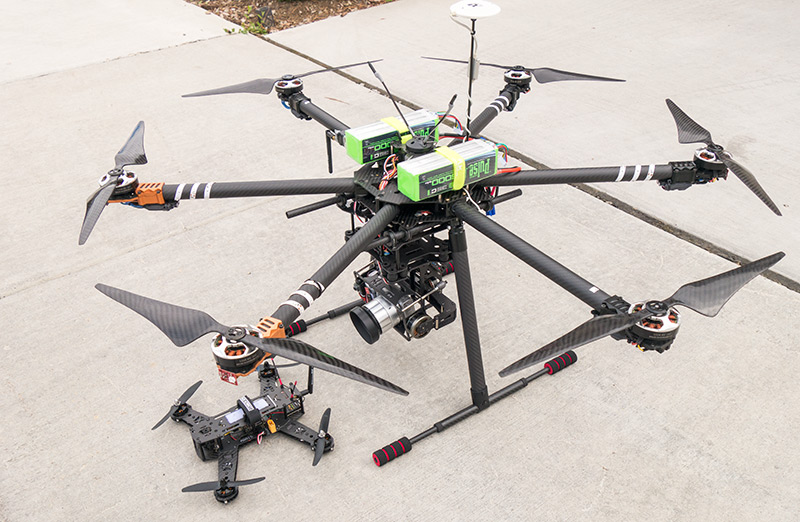 Pictured above is the big bird with the old/new gear back on, next to my 250mm racer.
I'm hoping to take this big bird traveling to the bahamas later this week.  I stripped the old stuff off today and did some test flights, which were successful.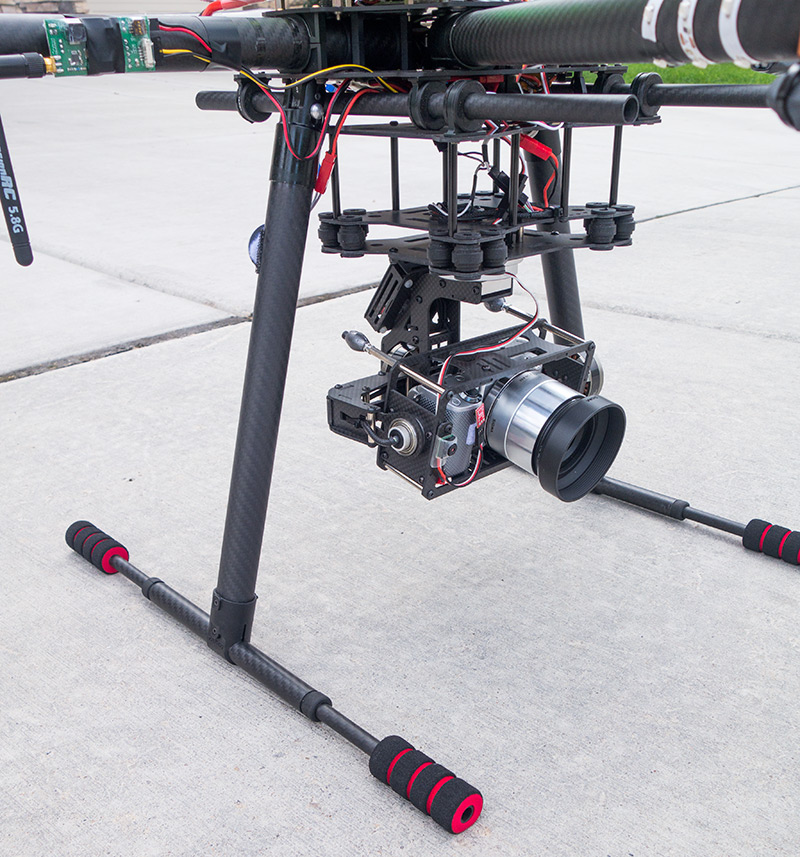 I've been quite irritated with my carbon fiber landing legs I came up with for my Alien H4 680mm quadcopter.  The legs are on servo-less electric retracts which I have assigned to a channel on my transmitter.  I can put the gear up or down during flight.  That's cool, especially with a 3-axis gimbal for the camera.  It keeps the legs out of the photos or video.

The problem I've had is with the 6 millimeter carbon fiber tubing I've used for the legs.  Those tubes wrap around the 4mm "trunnion" which comes out of the retract.  When taking off, landing, or working on my quad the legs take a beating and over time crack.  Just two days ago two legs snapped in grass as the copter shifted laterally during takeoff.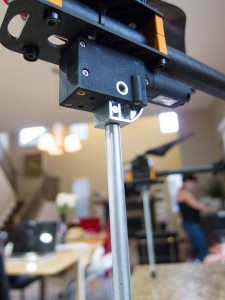 Lucky for me I have a cousin who has a machine shop.  I had him make me up some aluminum landing legs.  They have a 4mm section which replaces the trunnion, then expand to 6mm.  The "shoulder" between the 6mm and 4mm supports most of the weight, and the aluminum is MUCH stronger.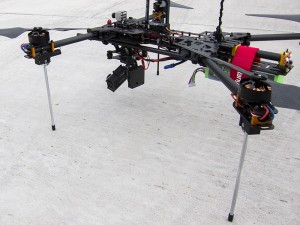 Yes what about the weight difference?  Each leg of the carbon fiber landing legs with trunnion and rubber cap was 7 grams.  The new aluminum legs with rubber cap are 15 grams.  I'm adding 28 grams to the whole bird with this upgrade.  Not terrible.
Below is a video of the old CF retracts in action.
Today we are getting our first look at the new Arris Lander-X3 retractable landing gear for larger multi-rotor RC aircraft like hexacopters, octocopters, X8's, and large quadcopters.  This landing gear features very sharp and precision milled aluminum, carbon fiber tubes, and an electronic control board.  The gear can attach to the copter via mounting to its bottom plate, or to motor arms in widths from 16-25 millimeters.
Unboxing Video
Arris Lander-X3 Retractable Landing Gear Photos
Here are a few photos of the retractable landing gear out of the box.