In order to be able to work with all my aerial equipment, I need workspace.  I need workspace which is good, even dedicated, for working on my multi-rotor craft.
I found a nice workbench at a hardware store which has a light, shelves, two drawers, a pegboard, and a power strip on the side.  Perfect!  It took about three hours to setup this morning, and now it is ready for work!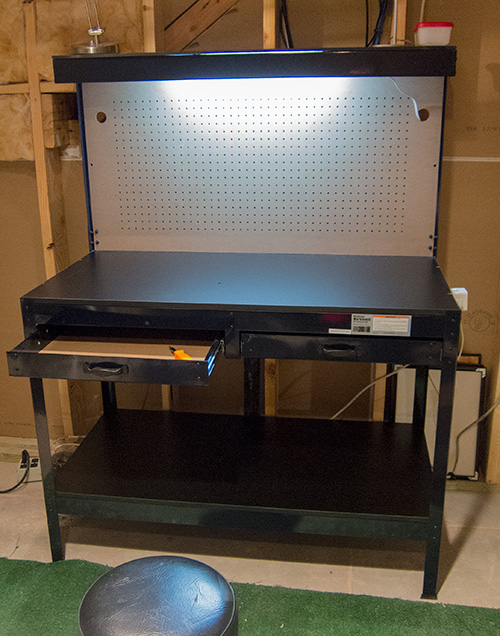 The hexacopter build may now commence.