It is slow going for my big bird build, or BBB as I just called it.  I'm waiting for quite a few parts.  The work I can do now though, is wiring the power to the motors and wiring the motor speed controllers.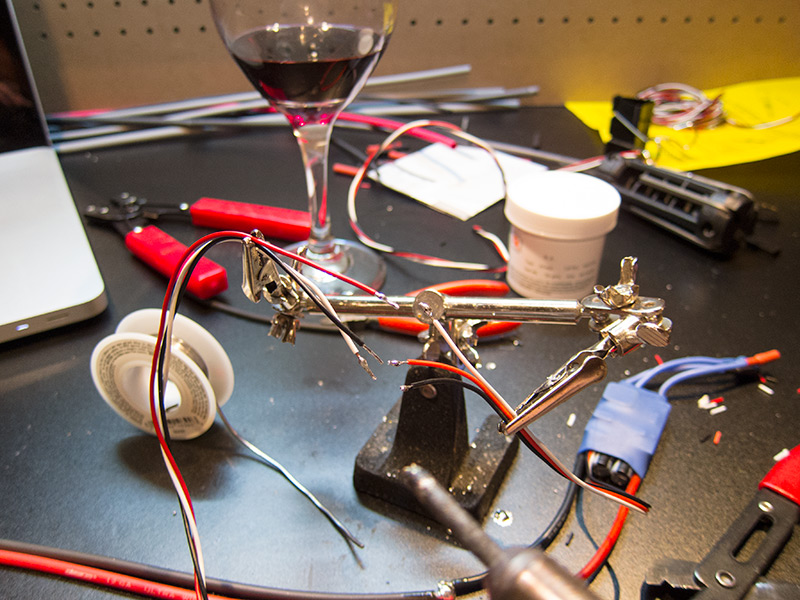 The speed controllers needed both their power and servo cables extended.  That's done (below).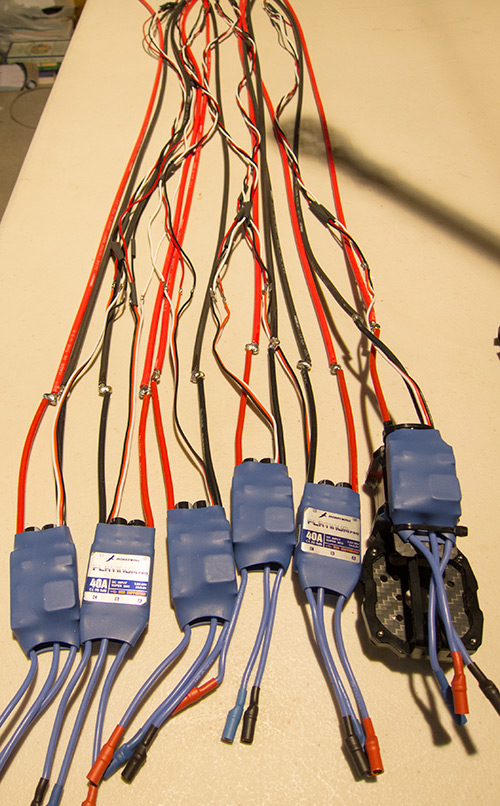 I can now start thinking of what to do with the power distribution board, and how to connect the ESC's to the motors.
I tried to heat shrink with my old shrink wrap machine's heat gun but that was like trying to use a blowtorch to light a cigarette.  Melted the wires.  May order a small heat gun, or maybe buy one of those blowtorch lighters…