It took quite a lot of pondering to get here.  I needed to find a way to mount the power distribution board.  This is a small round disc which takes the power from the battery and "distributes" it to the motors and other parts of the hexacopter.   I ended up mounting it on the underside of the "ship."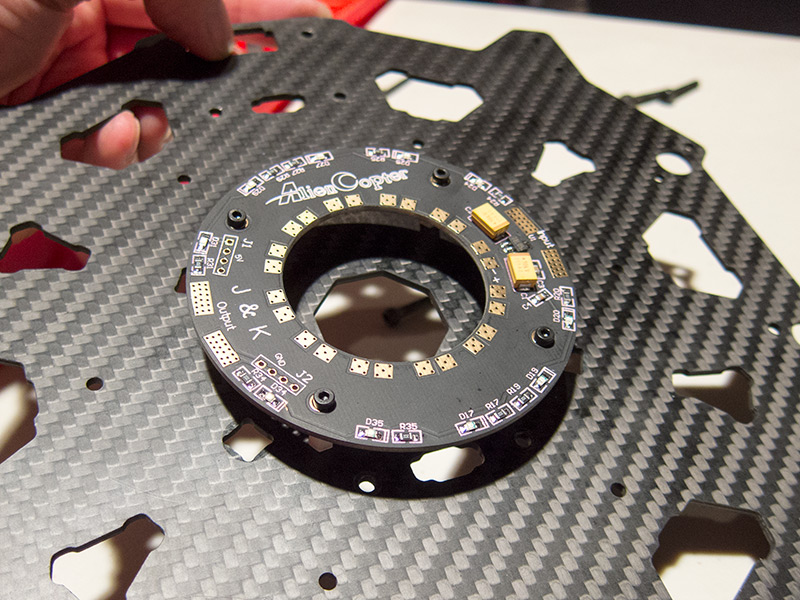 The trick was finding a place where the screws would not interfere with the copter's folding arms.    And either I'm brain dead or the screw holes on this unit are not symmetrical as one was almost too close, but it seems it will work.
Another interesting experience was drilling holes in carbon fiber.  That stuff is strong.
I'm probably going to rework the ESC/motor wires to one size smaller than now and can soon start running the wires in the arms for good.