I've been working very hard to eliminate the vibrations of my big hexacopter so that the aerial video is not vibrating, blurry and full of video jello.  I decided after much reading that I should try to move the batteries and gimbal/camera to the center of the bird, rather than having the gimbal far forward and the batteries far back to act as a counterweight.
The results are dramatic, and better.  My vibration levels have been greatly reduced and the bouncing and video problems are gone.  I suspect that the "rail" system used on this bird to hang the gimbal is a little too loose and when the gimbal is way out front the vibrations are magnified.
Check the log files below.  This first one is the old setup with battery back and gimbal front.  Note the vibration levels.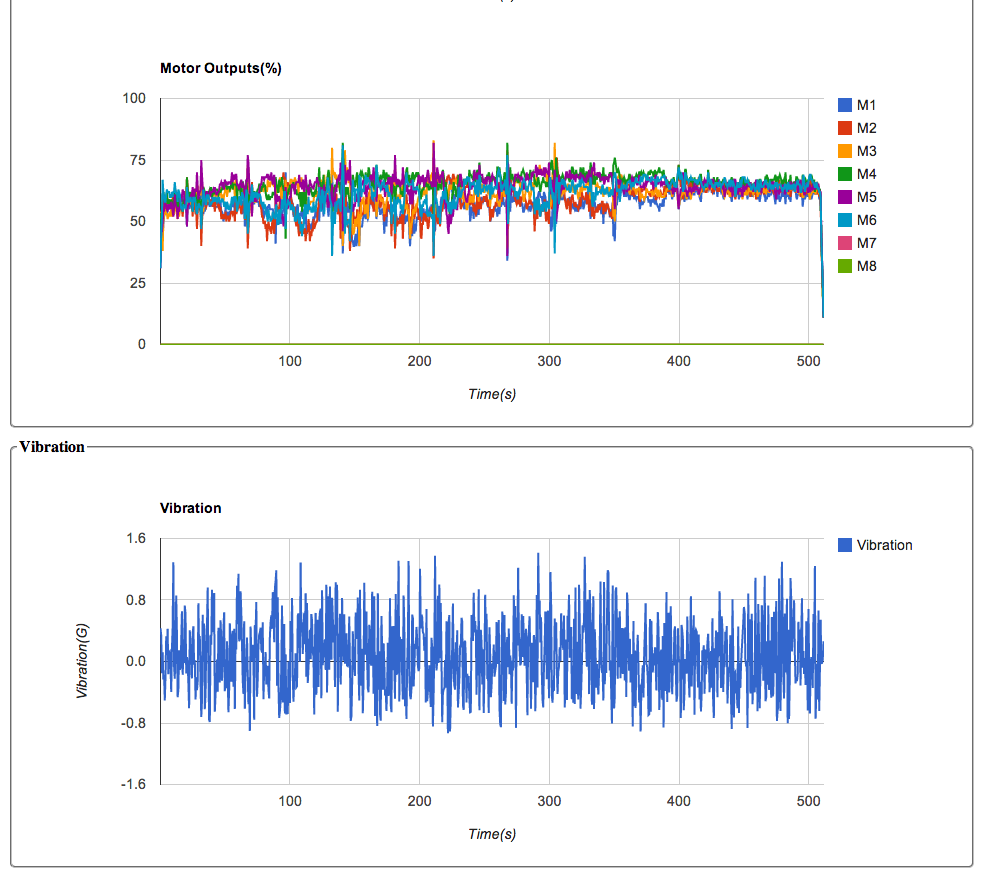 Now look at the new setup.  No change in any electrical settings.  Just moving the batteries top-center and gimbal bottom-center.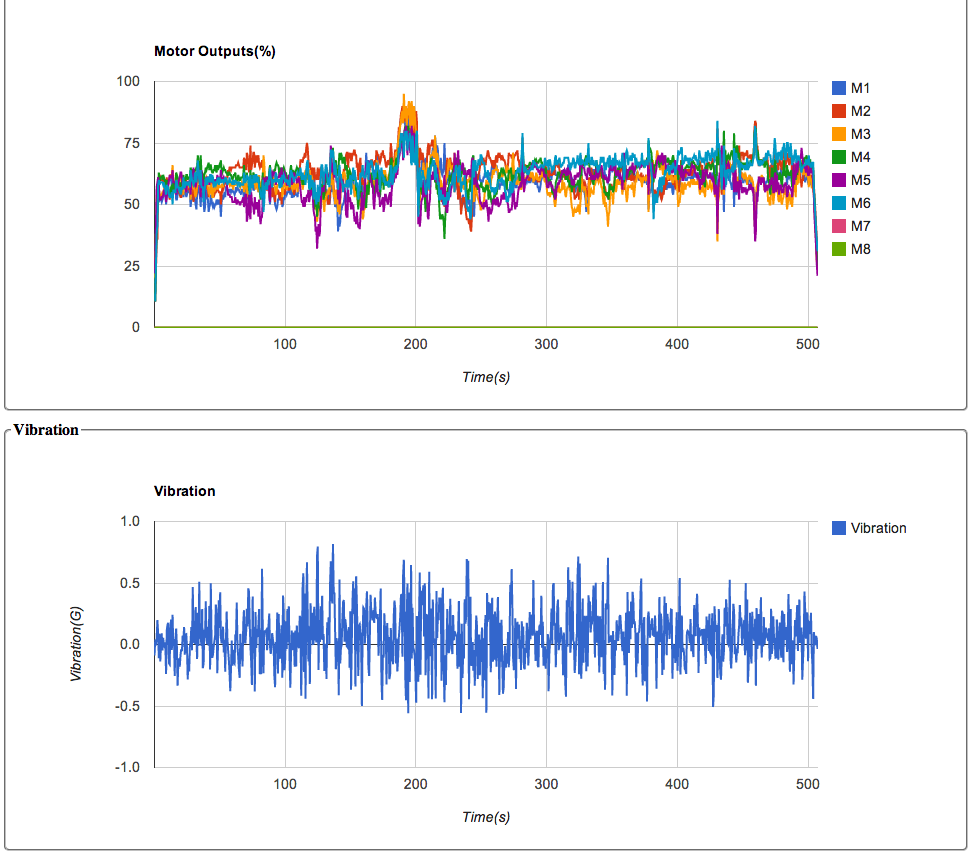 Casualties
Due to the change in setup I had to modify the placement of some items, and simply get rid of others.  The neat clear dome which looks SO cool had to go.  The batteries on top make it so the dome will not fit.  I also was able to remove two of the larger battery mounts, which attach to the rails.  I was able to remove a couple of different cables which became unnecessary with the removal of the dome.  Lastly, I removed the FrSky GPS telemetry unit, which has never once locked in on a satellite.
The good thing about removing items is making the weight of the unit lighter, which results in longer flight times.  I also think perhaps those rail mounted battery mounts were contributing to the vibration.
There's a small problem with this setup which did not happen with the previous setup. Since the gimbal has moved backward to the center of gravity, the arms and blades of the hexacopter are sometimes visible if the copter is banking or braking enough. I will have to lower the gimbal down via some kind of spacers. How far I'm not sure. I'll have to just do a simple test by holding the camera with my hands and looking in the viewfinder.