What a fun article this has been doing the research for.  Today I'm reviewing the very fun, tiny-tiny Arris V676 Mini UFO RC Quadcopter Drone.  This is a micro drone which is roughly 1.25 to 1.5 inches from motor to motor.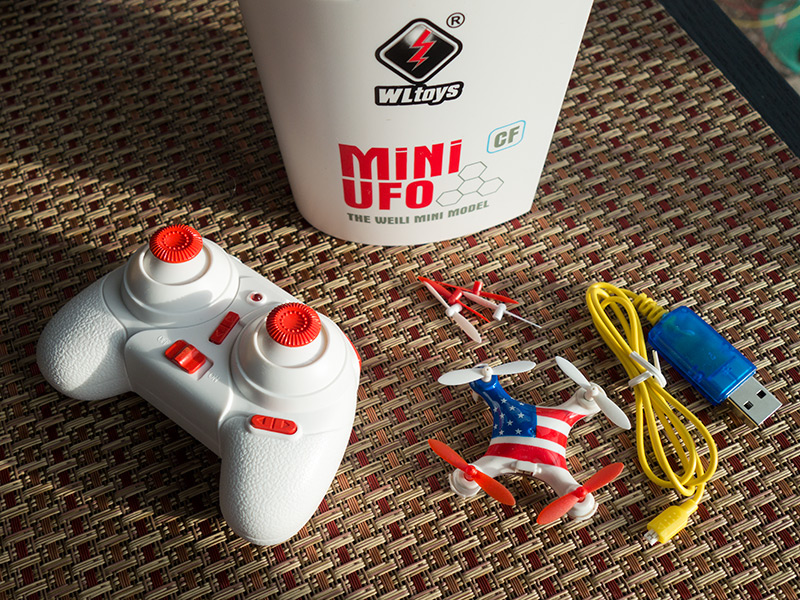 This type of tiny done is meant for indoor use, though with no wind it could be flown outdoors.  I don't recommend that though, for fear of losing it.
Features
Gyroscopically leveled quadcopter flies smooth and steady
Super-small.  Can be taken anywhere
USB charger included – charges in roughly 30 min
Included remote control
Extra props (needed, trust me)
Left button on remote changes sensitivity
Right button on remote initiates flip maneuver!
FUN!
I've loved flying this little guy indoors when the conditions outside are too windy or wet to fly my big birds.  I can get my flying needs taken care of.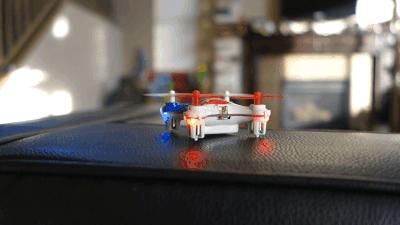 The left sensitivity button allows the user to fly conservatively with low sensitivity, or go for trick flying with the sensitivity set to high.
The right button on the remote initiates a flip maneuver.   Push the button, hear a few beeps, then the bird will flip in whatever direction it is flying including vertically.  I've managed to somehow pull off multiple flips at once, though I have no idea how I did that.
Video
Here's a very basic video showing the unit in action.  Please no comments on my piloting skills.  I'm used to flying giant GPS powered heavy lifters!
Critiques
As is the case with most Chinese RC equipment, there's no manual or instructions included.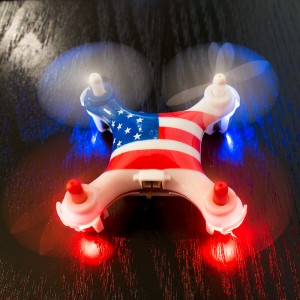 Packaging
As you can see, the packaging is very unique and "happy" with its heart shape.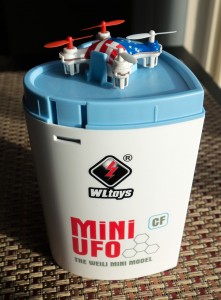 Conclusion
At a mere $26 on Amazon, this micro quadcopter drone is a blast to fly.  It would make a great gift.