I picked up the new DJI HD FPV system for my birthday in October.  I built two quads and put the DJI Air Units in them, and have been happily flying, and crashing in high quality immersive HD. If you haven't tried the DJI HD FPV system, you should.  It is tremendous.
I was very bummed to find a problem with my DJI FPV goggles though, about a month after I started using them.  Some dots appeared in the screen.  See below: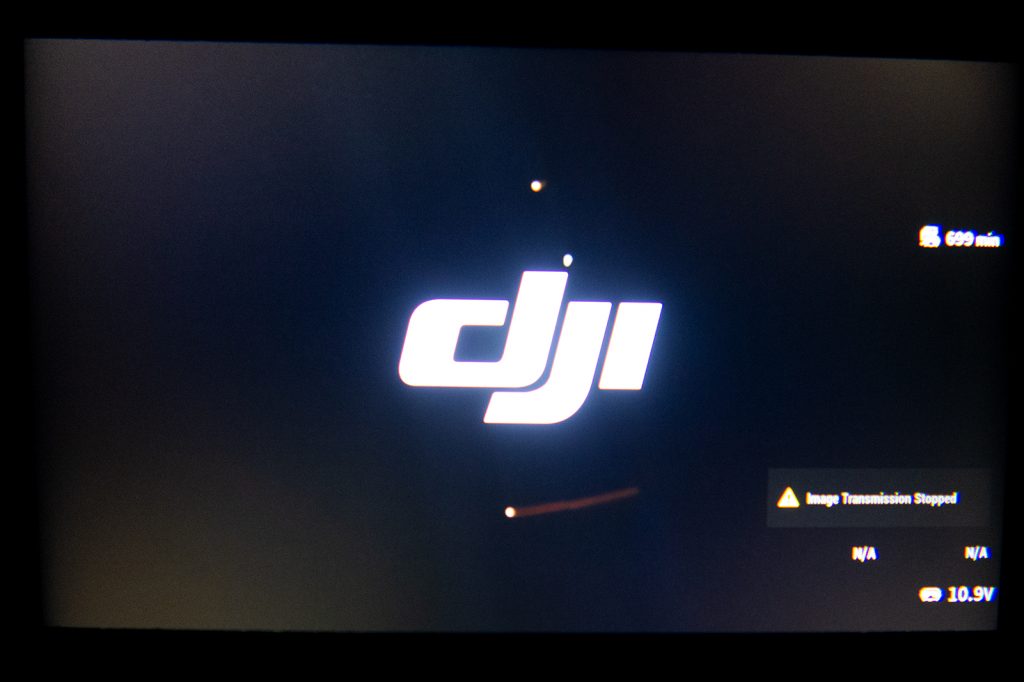 I contacted the retailer where the goggles came from and they informed me that I had to go directly through DJI for the repair.  I was not sure if they would be covered under warranty, or what the warranty even was.
DJI HD Goggle Repair Timeline
Day 1 – I filled out the online repair request on the DJI website.  When completed, I was emailed a PDF to print which was a UPS shipping label.
Day 2 – Goggles shipped to DJI.
Day 4 – I received an email notification that the goggles had arrived at DJI.
Day 8 – (after a weekend) I was notified that my unit would be covered under warranty.  The repair would take between three to six business days.
Day 9 – I was informed that the unit was repaired and a second notice informed me that the unit passed quality assurance.  The quality assurance email included an estimated shipping date within two business days.  Shortly after that email, I received another email notifying me that the unit had shipped.  So the repair, QA, and shipment all happened on the same day, when their original emails had times which could have been as long as eight business days.  I just saved 7 business days, or 9 calendar days!
Day 11 – The goggles arrived.
The Repaired Goggles
Last night I checked out the goggles.  The first thing I noticed was covers over the eye pieces, just like when the unit was brand new.  When I plugged in the goggles to the computer, and loaded up the DJI software, the unit showed there was a software update for them.  I had already done that update. Interesting.
Finally I found that the goggles were not bound to the two Air Units which I had bound before.  SO, that leads me to believe that they may have replaced all the electronics, not just the screen.  Either that or they replaced the entire set of goggles.  Either way, they are good as new and I did my first flights with them today.  They worked great.
I hope this issue with the spots on the display was a one-off.
I'm thankful for solid and quick product support from DJI.  Thanks!