I've rewired the power wires for the ESCs and re-heat-shunk them so the wires are all coming out of the ESCs in one direction.  Much cleaner.  That's done now.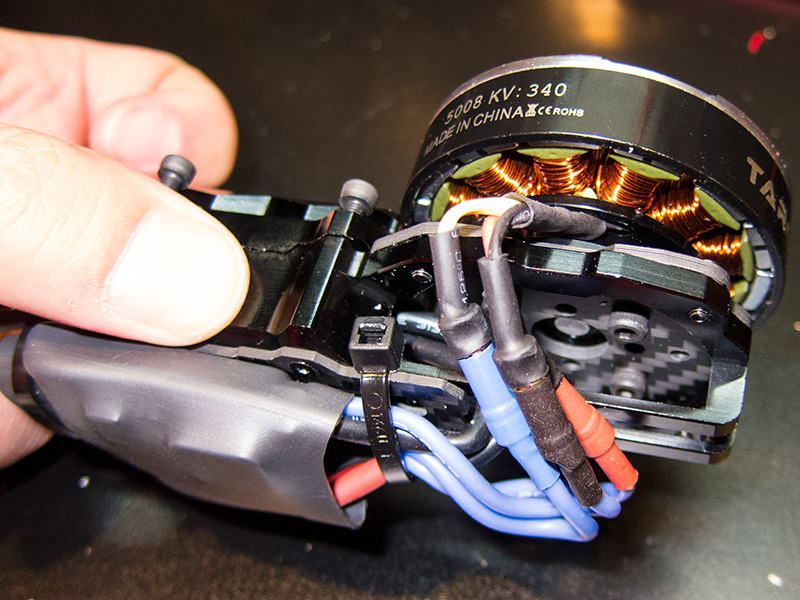 Next step I've finally started is mounting the ESCs and connecting them to the motors.  I had to solder 3.5mm banana plugs onto the motor leads, which I completed yesterday.
So hopefully today I'll be finishing the motor/ESC assembly, and fishing the wiring through the arms of the hexa.