I've just completed the repair of my now formerly broken Arris CM3000 Pro 3-axis gimbal.  The CM3000 Pro is a 32 bit 3-axis gimbal for GoPro cameras.
There were a few broken pieces which were not that easy to replace due to the wiring for the pitch motor and the pitch sensor.  There's some carbon fiber framing in the shape of an "L" which goes from the pitch motor to the roll motor.  Both sides of that framing were broken.  I ordered CM3000 replacement parts from Hobby-Wing, but the whole L piece came as an assembly, glued together.  Otherwise I would have just replaced the sides which were broken.
The broken gimbal:
I had to unsolder the four tiny connections to the sensor located under the camera: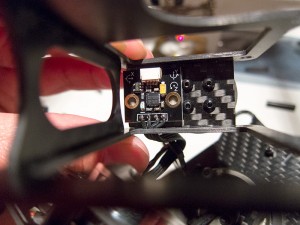 Then had to unsolder the three connections on the main board for the pitch sensor in order to unthread the wires from the old broken L arm.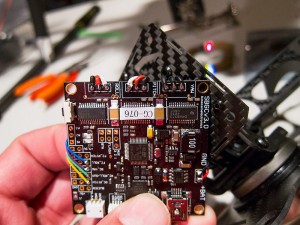 Also, all the plastic screws which held the protective box for the SimpleBGC gimbal controller were broken, so had to replace those.
Repair complete.  Still need to test out the gimbal and make sure it works.
Then it is on to rebuilding the Alien H4 680 quadcopter.