Perfect For the Beginner or the Experienced Flyer, Typhoon Q500 4K Offers Unmatched Smart Features for a Safe and Easy Flight
ONTARIO, CA (June 30, 2015) — Yuneec International, the world leader in electric aviation, announced the launch of the Typhoon Q500 4K today. The newest member of the Typhoon family produces unparalleled 4K video quality and 12 megapixel still images while delivering Yuneec's standard of ready, easy and safe flight to consumers everywhere.
The Typhoon Q500 4K is an aerial and ground imaging solution, perfect for both skilled and beginner drone pilots and photographers. It offers up to 25-minutes of flight time while filming with its CGO3 4K camera. The unit comes ready to fly with a standard ST10+ Personal Ground Station featuring a 5.5-inch Android touchscreen display.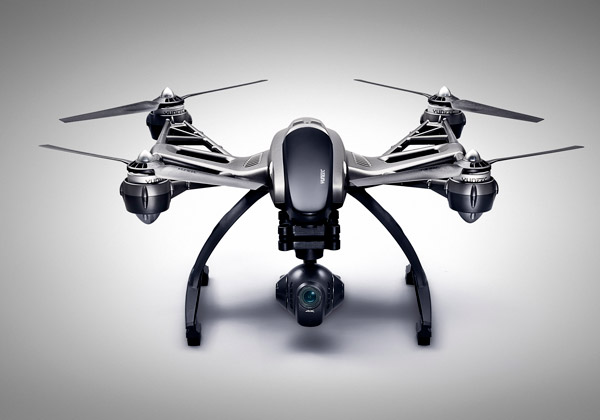 "We are very excited to be introducing one of the world's first 4K camera drones," said Tian Yu, chief executive officer of Yuneec International. "The Typhoon 4K has elicited the attention of everyone from professional cinematographers to techie geeks to those just discovering drone aviation. No matter the audience, Yuneec produces spectacular images and provides an unparalleled flying experience."
The 3-axis anti-vibration CGO3 gimbal camera and the optimized fixed focus lens capture smooth videos and crisp images which are stored to an internal memory card and streamed in real time to the ST10+ screen. In addition, all of the controls typically used by professionals are accessible from the ST10+ Personal Ground Station; video resolution and white balance can be adjusted. Additionally, light exposure, ISO and shutter speed can be controlled either automatically or manually making higher quality shots available instantly. The camera features a 115-degree wide-angle distortion-free lens, the ability to shoot slow motion video at 1080p 120 FPS and allows users to take pictures in RAW (DNG) and JPEG format while simultaneously recording video.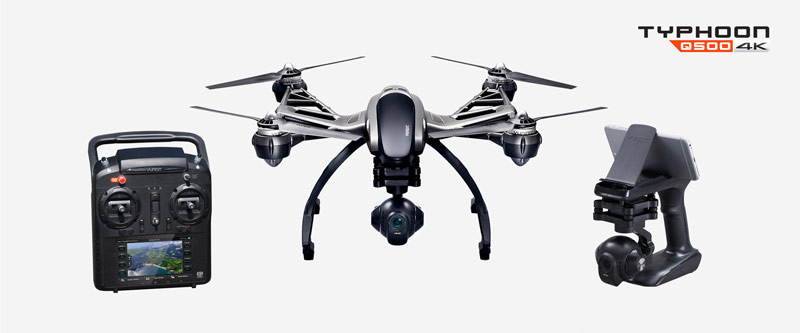 The Steady Grip handheld device ensures ground shots are as smooth as those taken from the air. The Steady Grip user is able to capture images, shoot videos and control the CGO3 gimbal camera all from the easily downloadable mobile app, CGO3.
The Typhoon 4K comes with several smart features built into the system, including Geo-fencing, Speed Control, Follow Me and Watch Me. The Q500 4K also maintains the Typhoon family's focus on safety with features like Dynamic Return Home, Low-Battery Return Home and FAA No Fly. The Typhoon Q500 4K system is available for the suggested retail price of $1299 USD. For more information, check out this video or visit www.yuneec.com.