After a ton of research on FPV (first person view) video goggles I finally made the decision to go with the Fatshark HDO.  I'm diving into the world of flying FPV quadcopters designed for speed, agility and acrobatics.  This is a departure to the world I've been in with large GPS based, auto-leveled quadcopters and hexacopters.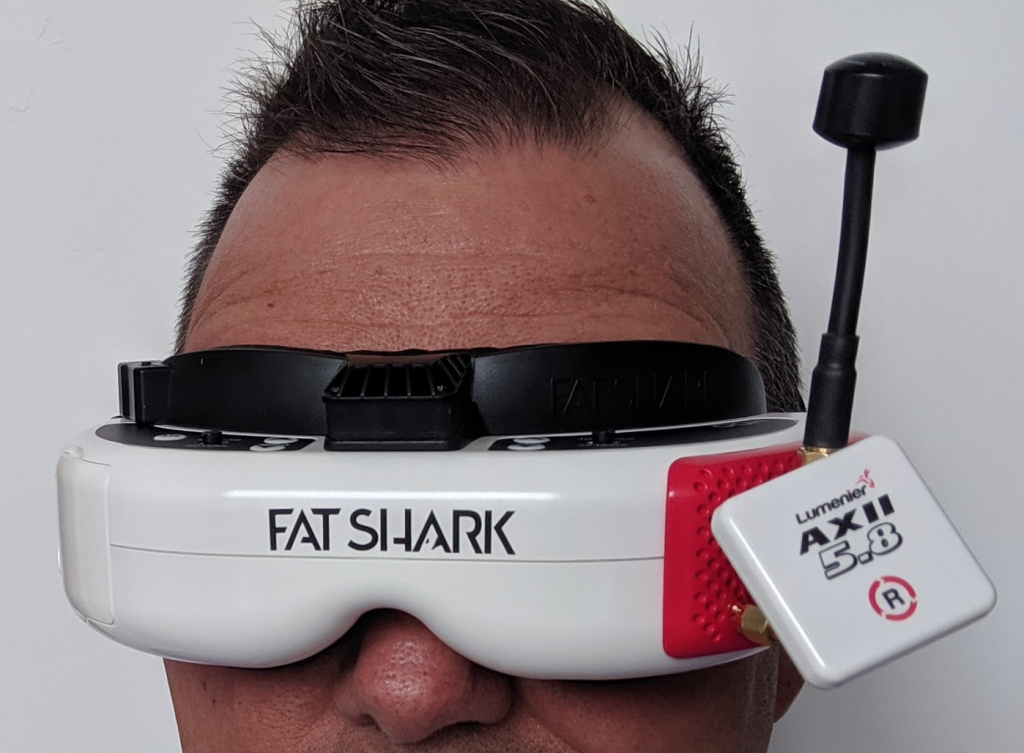 The HDO is Fatshark's "flagship" FPV goggles. They feature a new OLED display technology which produces more vivid colors, sharper images, and higher contrast ratios than other goggles.
In addition to simply being goggles, they have a built in DVR, cooling fan, rechargeable USB battery, carrying case, and more.
Not In The Box
Not included with these goggles is a receiver. So along with the goggles I chose the Lumenier rapidFIRE diversity module (red part with antennas in photo above). I'll be reviewing that as well.
I'm in the midst of putting together the best setup and testing.  Stay tuned for the full review soon.