Karma, Much More than a Drone
Hollywood-Calier Stabilization in a Backpack for $799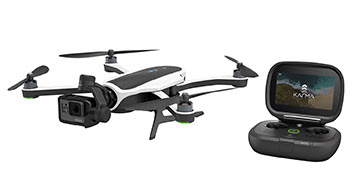 KARMA is here (and compact enough to go anywhere in a small backpack), along with an all-new lineup of HERO5 cameras- the HERO5 Black and HERO5 Session-to make it easier than ever to find the right camera for you.
This lineup combines the best of:
Waterproof durability without housing
Stabilization technology
Larger, improved touch display
Advanced audio capture
Voice control (in 7 languages)
RAW, WDR and distortion-free linear-view settings
We also rolled out a complete end-to-end storytelling solution and cloud-based subscription service, GoPro Plus , which allows you to auto-upload content to the cloud making it easier to access, edit and share your favorite GoPro moments.
Breeze is Controlled via Mobile Device, Includes Autonomous Flight and Instantaneous
Social Media Sharing Capabilities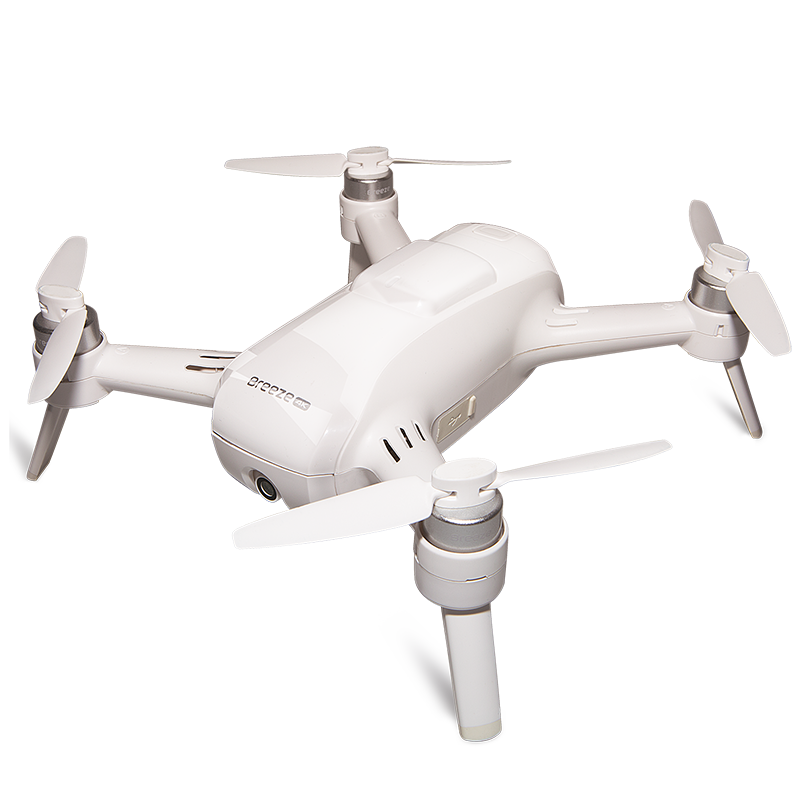 ONTARIO, Calif. (August 30, 2016) — Yuneec International, the world leader in electric aviation, today announced the availability of the Breeze, creating an all-new mass consumer category for the brand. The Breeze, the ultimate flying camera, is controlled via mobile device, has five easy-to-use flights modes and is able to seamlessly share to social media channels. The Breeze is now available at a suggested retail price of $499.99.
The Breeze is a flying camera designed to take ultra high resolution aerial photos and videos of the consumer. Its compact size makes the Breeze easy to transport. It can easily fly both indoors and outdoors and is intuitively controlled by a mobile device. The "Breeze Cam" APP, available for iOS and Android devices, includes five automated flight modes which makes getting the perfect shot easier than ever before. Once users complete their flight, they can download the aerial photos and videos instantly through the Breeze APP to share across their favorite social media channels: Facebook, Twitter, Youtube, Instagram and Whatsapp.
"With the popularity of selfies at an all-time high, we set out to create the ultimate, user-friendly flying camera which allows people to take their photos to new heights," said Tian Yu, chief executive officer of Yuneec International. "The Breeze includes the Ultra HD and flight mode capabilities of our top end drones, and because of its size and ease of use, the Breeze seamlessly integrates into just about any activity, whether it's a first time outdoor adventure or yearly gathering with friends and family."
Yuneec is expanding its product lineup to make creative aerial possibilities available to even more consumers. The Breeze removes the intimidation of flying, while still providing the creative solutions consumers want to capture unique perspectives of their daily lives.
Yuneec offers a variety of creative aerial solutions, including the Tornado professional and the Typhoon enthusiast platforms. Yuneec's SkyView FPV headset is compatible with the Tornado H920 and Typhoon H as well as other drone and consumer electronics products with HDMI output. Yuneec also manufactures the E-Go 2 electric skateboard for efficient and fun transportation.
The Breeze is available for $499.99 at retailers nationwide. For more information visit yuneec.com.
While on vacation with my family and my large hexacopter in the car, we stopped by for some hiking and sight seeing at the amazing red rock area Valley of Fire State Park, about a 40 minute drive northeast of Las Vegas. I had to pull over and take a picture of this sign.
Valley of Fire would be a goldmine for aerial photography and video. It would also be a terrible place to crash, either into the red rock or into tourists. I can completely understand why they have a no-drone policy and for those of us who fly I think these signs are going to become more and more common.
While at Utah's Snow Canyon State Park I talked to the park manager about drone flying there. She said they allow it via permit and that she was the one who have out those permits. A two week notice or more is needed to get the permit. When applying for the permit, information like where and when and for what purpose is required. She didn't say no, yet.
I was told that state parks have individual regulations with regards to drones, so before you go give them a call. You might have to jump through a couple of hoops but you may get the chance to fly and capture some great material. Be honest and upfront with them and they'll treat you with more respect.