Since October 2013 I've been modifying a DJI Phantom quadcopter to try to achieve smooth and high quality aerial video as well as high quality aerial still images.  I believe that I've got my Phantom performing the best one could possibly perform, and the video/photos the best I could get out of a GoPro 3 Black.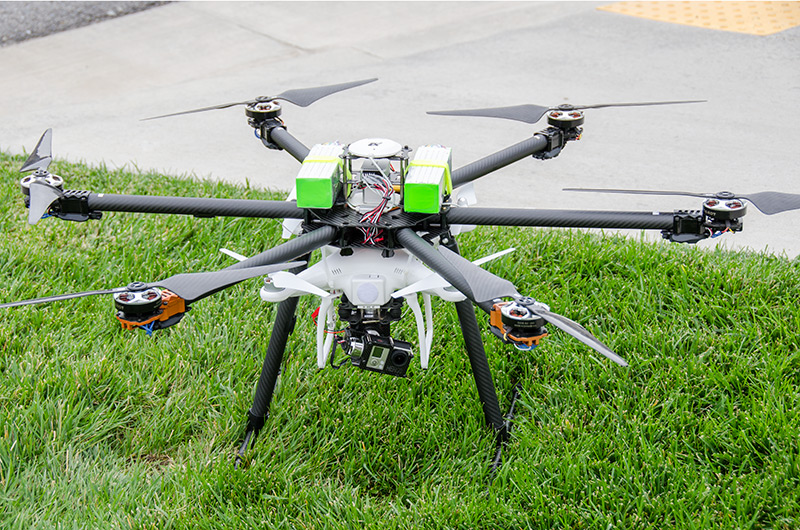 I found the GoPro to be very limited and the still image quality to really suck.  I also found that despite the custom gains and different propellors, the Phantom gets thrown around in the wind due to its smaller size.  Those factors made me decide I needed a larger and more stable platform so I could carry a larger, higher quality camera than a GoPro.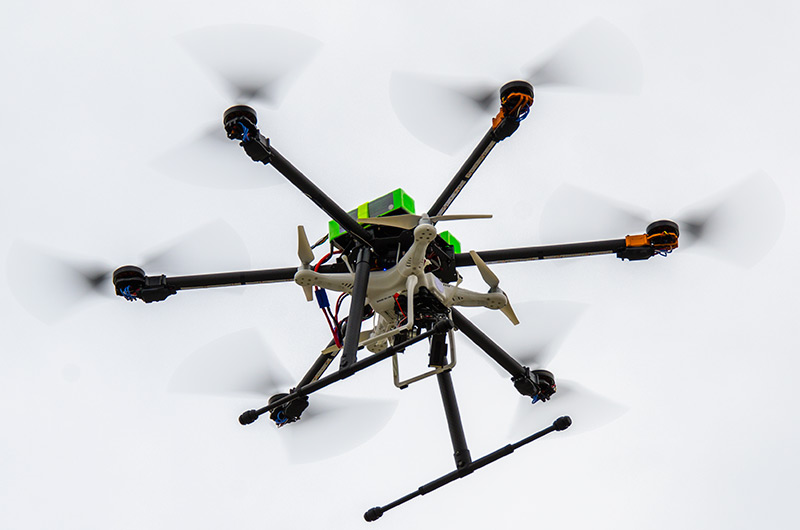 So I built a large hexacopter.  Since then I've been doing the same tweaks to the hexa, trying to get all the little bugs worked out and achieve high quality aerial images.  Then it dawned on me that my camera setup alone weighed more than my entire Phantom setup!  Naturally the next step from there was to strap the Phantom to the bottom of the hexacopter as a small demonstration and different perspective.  I used to worry about adding 20 grams to my Phantom for fear that it would fly poorly and I'd reduce my flight times even more.
From the video below, you can tell that 20 grams doesn't mean too much now.
My new rig is still in the tweaking stage.  During the build of the new rig, I managed to get my Phantom set to my satisfaction, and there are still situations where the bird will come in handy.
The neighbors asked if I'd fly through their big fireworks show last night.  It was a state holiday.  Here's the video highlights!
It took me only six days, mostly due to waiting for parts, to get my crashed DJI Phantom back up and running.  I scavenged some parts of my new gimbal from my big bird (broken screws) and ordered a new Phantom compass which ran me $15 plus shipping.
I did break my 3D printed Phantom landing gear extensions and have not replaced them. I'm simply launching with the bird elevated by some batteries to give the gimbal enough clearance to move. Then I'm landing as normal. The gimbal has about 1/8″ of clearance. Yes, this may now be optimal for grassy areas or dirt, but it works for now.
I've been adjusting gains on the Phantom and the gimbal like mad, trying to find the sweet spot vibration wise. I think I'm getting closer, but hard to tell unless there's a little wind.  Last night I did some evening test flights in NO wind.  None.  Flying in those conditions is great, but very uncommon.