Today I'm hanging out with my 1.5 year old boy having a lot of fun. During his noon nap I was able to get the motor power leads soldered to the power distribution board! That's great use of time.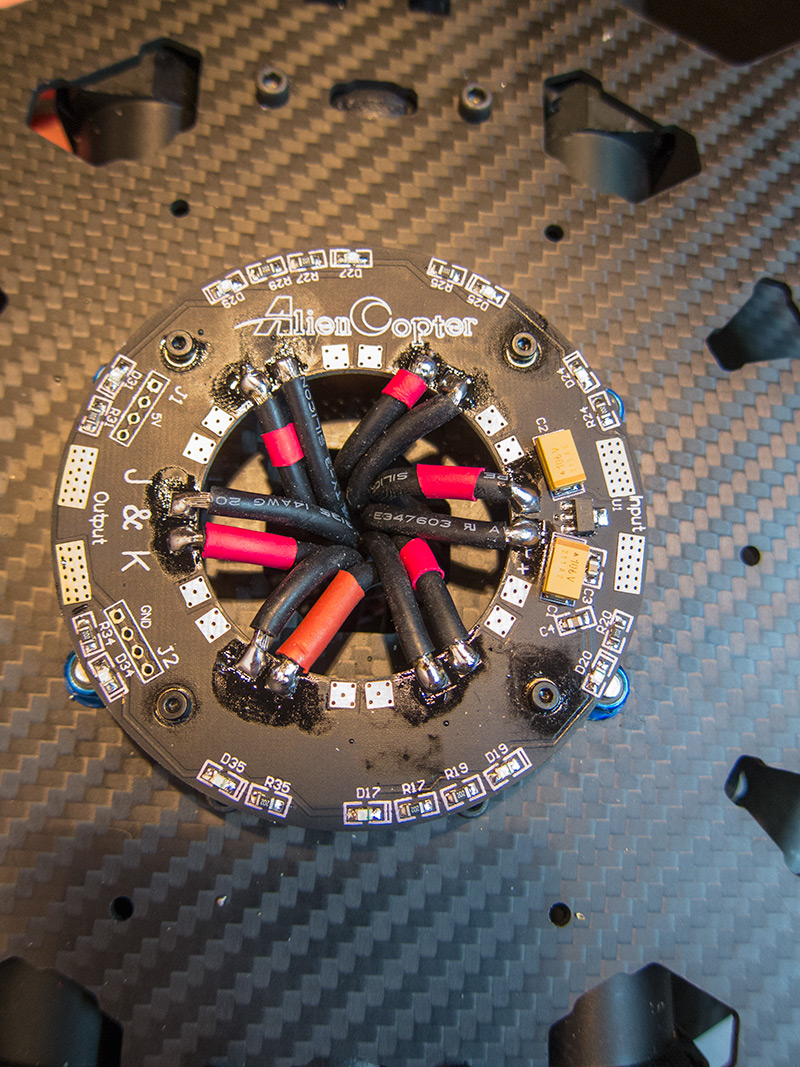 A trick I learned through much reading is to put liquid electrical tape on the connections when done. This helps prevent shorts. The liquid electrical tape can be found at Home Depot.
Next up is figuring out the mounting of the flight controller and onboard electronics.