One of the casualties of my recent crash was my set of 3D printed clip on feet for the DJI Phantom.  I needed them because my Arris CM3000 gimbal was too big and didn't want it touching the ground.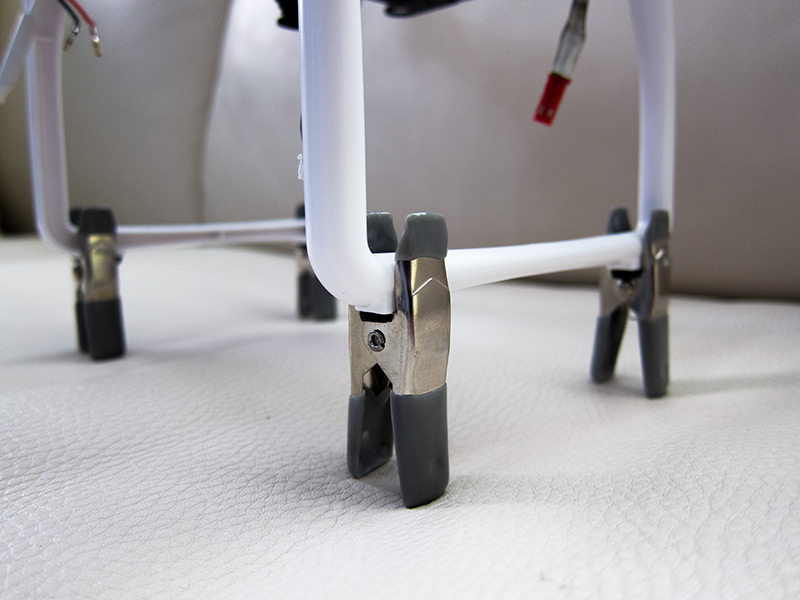 Now that my Phantom landing gear extensions are broken I'm trying to decide how to replace them with something light, easy to carry , and easy to put on and take off.  I may have found the solution at Home Depot.  The clips you see in the photo are 37 cents each.  That brings the whole landing gear cost to $1.48.
These clips extend the height of the Phantom a little bit more than one inch, more than enough for my needs.  My only concern is if the metal in the clips with affect the compass.  I won't know that until I get a replacement compass (another casualty from the crash).
I hope these work.  They're quite solid, more so than the 3D printed clip-ons.